Regular eye examinations are very important for many reasons.
Eye examinations:
Check that your eyes are healthy

Detect any eye conditions before they arise

Monitor eye conditions that already exist

Update your glasses, or contact lens, prescription so that your everyday eyesight is the best that it can be.
If you feel like your eyesight is just fine, it is crucial to remember that many eye diseases do not have symptoms.
Our eye examinations involve a full health check of your eyes.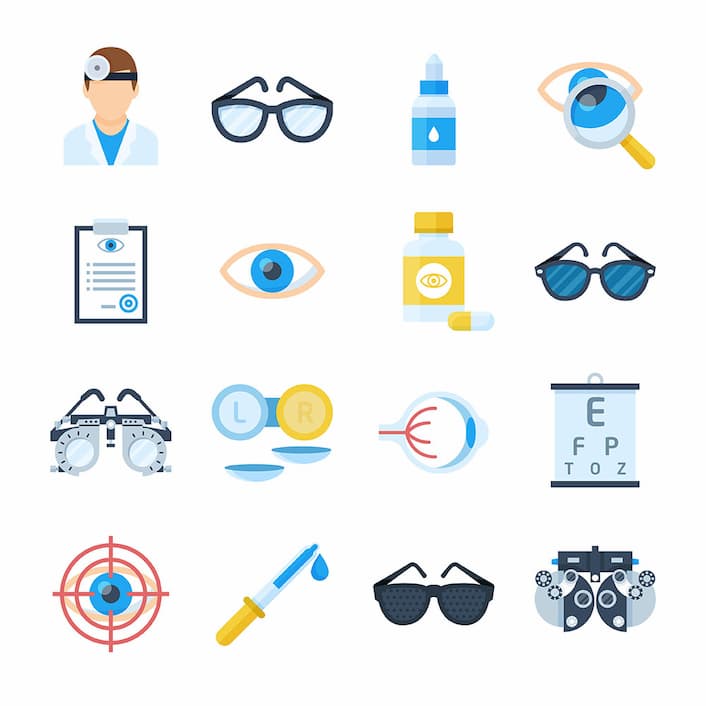 ---
Signs you might need an eye examination:
Changes in your vision especially if accompanied by floaters or flashing lights - this requires more urgent attention

Headaches, double-vision or increased difficulty with glare

2 years or longer since your last check

Family history of ocular disease or conditions

1 year since your last contact lens appointment

Eye surgery in the past

Glasses are broken or not working as well as they used to

A pre-existing eye condition that needs monitoring

1 year since your last diabetic check

You take Plaquenil medication
What to expect:
Comprehensive eye tests take 1/2hr. Specialty appointments may take more or less time.

Your appointment can be booked in practice, by phone or via this website.

The Eye Test: involves a thorough examination that includes testing for common eye conditions such as glaucoma, macula degeneration, cataract and retinal conditions.

Glasses: we have a great range of brand frames to choose from and our optical dispensers help choose the best frames and lenses for your face and your prescription.

Further testing: we have the ability to do VF, OCT and topography testing (among others) that may be conducted on a different day.
Additional Services
We offer more than just a comprehensive eye test! Ask us about:
Dry Eye Treatments and Assessments
Referals for Laser Eye Surgery
Children's Optometry including Behavioural Optometry
Colorimetry for Coloured Lenses to Reduce Visual Stress
Plaquenil Medication
See Related: